As a Body Love Activist I believed 💯 that I was indeed very comfortable in my skin. I wore what I want, I smiled all the time, and I strutted my thickness without any apologies. Until the 17th November 2019 where I was literally faced with a choice.
I had signed up to be a part of a movement. A body love movement. A melanin symbol. I told myself I was ready to show the world 'Me'. Afterall, the world had seen me unapologetically and in different ways. I thought I had conquered being ashamed of my jelly and its belly.
Then I walked into a room with a woman who took the role as leader and she handed me a light plastic bag that had two bits of her crocheted creation. Her view of me. Her representation of me was seen in her creation. I took it, placed it on my body and felt the discomfort creep along my spine. I was sporting a two piece bikini.
It was in a structured, sheltered place but that was just the start. I had to shimmy and model this two piece in front of other women and a photographer, plus patrons of the space we were sharing for the photoshoot. I thought I was ready until I became ready.
There I was, sporting the robe, covering my bits and pieces and scolding myself for not embracing the moment, until that robe was off.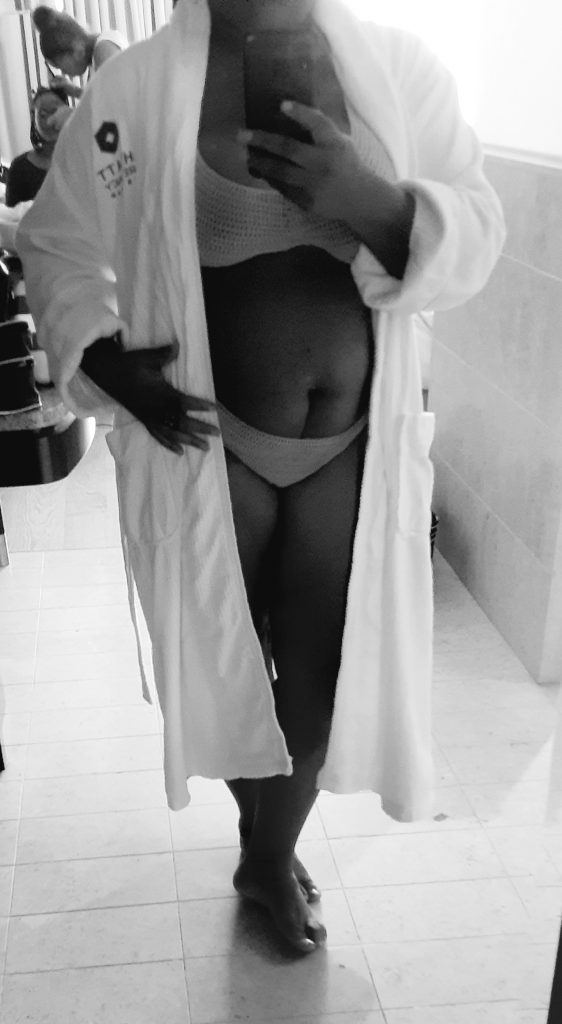 As soon as I dropped the robe on the chair, and followed the directions of the photographer (thank you for bringing my comfort to the fore Mendoza), I forgot people existed, I forgot I had one a bikini, I was at peace with my c-section. When one of the other women voiced her discomfort my coaching came into play and I had to tell her, "you are the only one to show love for your jelly. No one else can." As I said the words I knew I believed them with all my heart.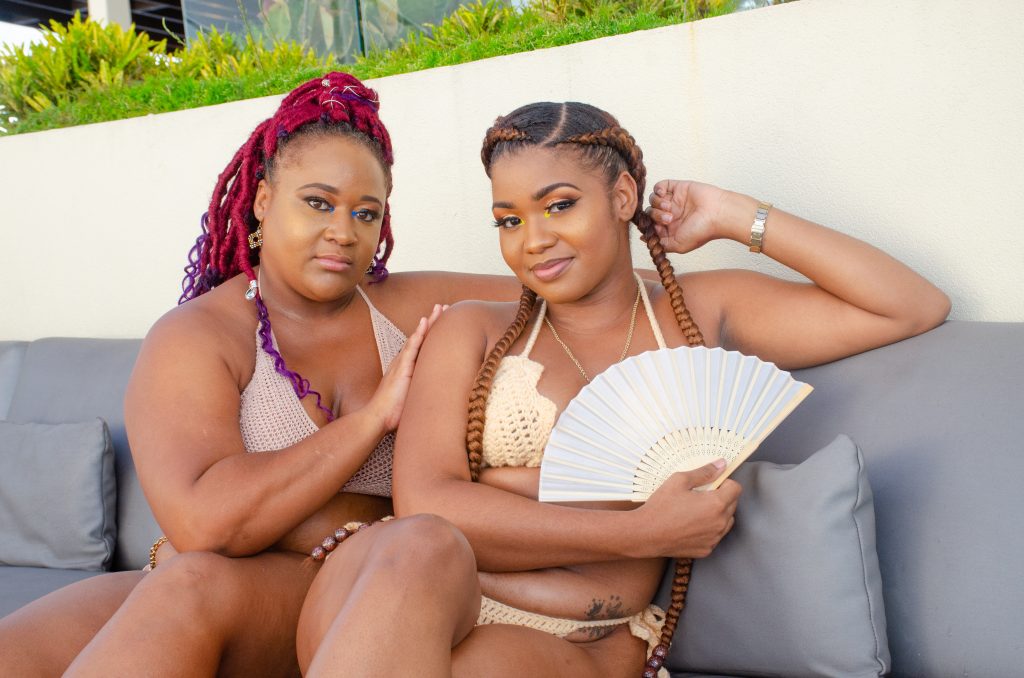 See that's our issue. We let our fears step in, crippling our progress and making us afraid to move forward. That moment I could've said no to showing my skin in public, but I choose pro skin. I choose pro body. I choose pro melanin. In that split second i decided to share my folds and rolls with everyone. Not asking for validation from anyone but myself.
I twirled, I danced, I smiled and strutted all this #fattt🍑 for the person behind the camera, the patrons of the establishment and for myself most of all.
Dont let your fear stop you from loving yourself. You deserve it. Your body should not be hidden. If I can share my c-section scar with the world, so can you.
The journey continues. Bodyuptt supports Body Love and Self Acceptance. Come join our revolution
#bodyuptt
#truenudeproject