Name La Toya Walker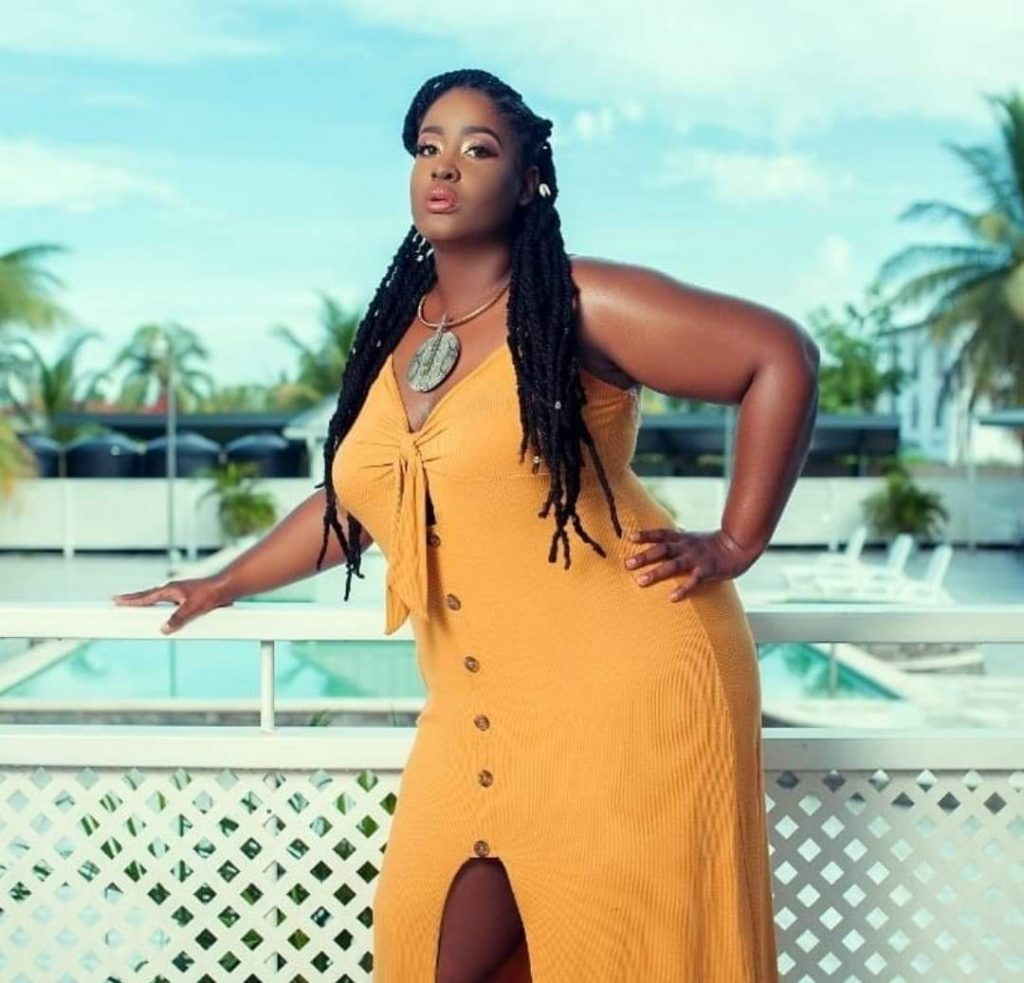 Insta @mslonnybreaux

Fav colours? The absence of colour that is black and also mustard yellow.

High cut or thong? Both

Fav food? I love pasta dishes..and also callaloo.

Hobby? I love socialmedia so i write there ..i consider myself a cyber activist of sorts lol i love writing, going to the beach, listening music, sex and planning things.

Pants, skirt, or dress? Depends on my mood. I think i favour pants first, dresses second and skirts third.

Fav vacay spot? I haven't travelled outside of Trinbago but my fav place so far is Villa Rocita Tobago.

5 items you will carry on a road trip? My phone, swimwear, body mist, fruit snack and glasses.

One place you would like to visit or live? I would loooove to visit Bali. Like that is my dream. And to live, I'm not sure yet.

Fav body part? Are you kidding me? I only get to pick one?! Ummmm….issa tie with my lips, my boobs and my legs

What makes you smile? A lot of things especially seeing my favourite people happy.

How do you handle body shaming? I used to cry a lot especially because i feel like i faced body shaming from loved ones before anyone else. But now, i really am cocky like there is nothing a person can tell me about my body that i can't just laugh off or return a witty comment.

Which body positive model would you like to have a shoot with? Anyone. My only desire is that they are genuinely confident and are not just doing it for clout and i prefer a plus size person as myself though because although anyone can be body positive i feel like for me it is more empowering to do one with a person who would also be considered an unconventional beauty because they are fat like me.

What does body love/positivity mean to you? Body love/positivity means being unapologetically you! Being confident in who you are as a person both on the inside and on the outside. It isn't trying to prove to the world who you are though, it is about naturally being who you are without conforming to societal norms and acceptance. A lot of people think body positivity is about only looking a certain way or it is only about your physical appearance when really it is about living in your truth. It is about accepting that maybe you are not soft spoken. Maybe you do say things without caring about respectability politics and all of that. It is way more than skin deep. It is about reprograming minds on what it means to be beautiful and raw regardless of your sexuality, class, weight, religion and gender and not caring even if folks aren't down with the program.

What is your personal motto? Live Unapologetically.